Farmland Investment??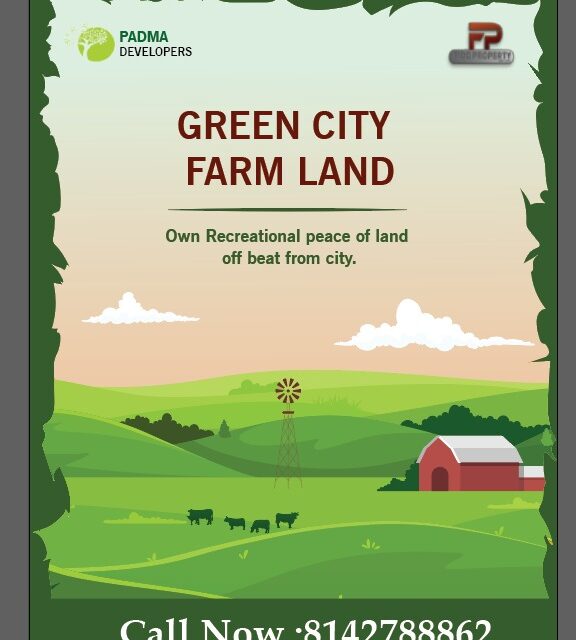 What is farmland? Why should we invest in farmland? What benefit do I posses in my investment? These are few questions which raise in your mind when someone told you to invest in farmlands. In this blog I will try to enlighten you with all my knowledge in this area. First of all Farmland is nothing but an agriculture land where we can grow crops of our choice. But due to rapid increase in real estate of various commercial sites, farmlands are go to investment for many people these days. Investing in farmland will not just give you returns but also gives you monthly income as commercial site with multiple ways.
Farmlands offers a wide range of benefits. One can not underestimate the sheer beauty of farmland. Rolling hills and neatly arranged green crops create a very beautiful image for our eyes and we feel very comfortable. The interplay of colours, from vibrant green to golden hues during harvest season, makes farmland a sight worth investing. It provides an escape from the hustle urban life. The Quiet atmosphere, away from the noise and congestion, offers a sense of peace and rejuvenation. The open spaces and fresh air create an ideal environment for relaxation.
Farmland allows us to reconnect with nature and gain a deeper appreciation for the cycles of life. Witnessing the growth of crops, the changing seasons, and the interactions between plants, animals, and the environment fosters a sense understanding of the natural world. It provides excellent educational opportunities for both children and adults. Farm visits and agro-tourism initiatives allow people to learn about farming techniques, the importance of soil health, and the challenges faced by farmers. It is the backbone of agriculture, providing a platform for food production. It serves as a testament to the hard work and dedication of farmers who nurture the land and ensure a sustainable food supply. Exploring farmland offers insights into various agricultural practices, such as crop rotation, irrigation systems, and the use of technology in farming.
Many farmlands are adopting sustainable practices to minimise their environmental impact. Conservation measures, such as organic farming, agroforestry, and water management techniques, promote ecological balance and protect natural resources. Learning about these sustainable initiatives inspires individuals to make conscious choices that benefit the environment. Apart from these benefits it has a wide of range of commercial practices such as investing in a farmhouse, a container coffee shop and giving it to lease for agriculture purpose. All of these can you make money.
For more details,visit
🌐 Website: www.fidoproperty.com
Call: +91 81421 66888