Sainikpuri – Garden in city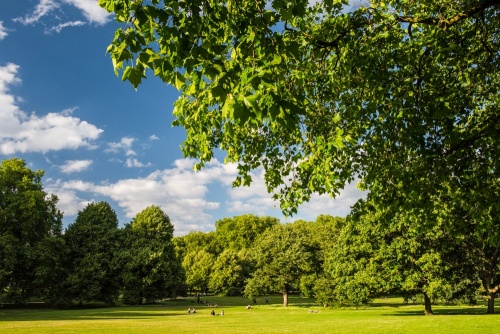 Since, I was a kid I always wonder about the future of metropolitan cities. About traffic, pollution and security in these dense urban places. Yes, as I thought everything is getting bad as time passes on. AQI (Air Quality Index) is very low in many cities by now. Time is awaiting for us where breathing clean air is a business. During lockdown which we are forced to face in 2020, 30% of atmosphere got better with no vehicles moving around in the city. People even saw the Himalayas from Punjab border. This cannot be solved easily. Plantation of tress helps us to fight together. Places like Bangalore and even Hyderabad having trees in large numbers.
I was looking out to help my friend to get a house. Sainikpuri is one such place where your future is in safe hands. As you can know by it's name it is an army zone. Even a drop of water has been secured. Surrounded by lush green trees in large numbers make your stay even better. AQI is normal in Sainikpuri. This place also shares Indo-western culture. Having many world-class cafes, brewery and restaurants it suits every age group.
Keeping all of these added advantages aside, having a hustle free day to day life is important too. Sainikpuri is minutes away from most parts of the city. Apart from peak times we barely see traffic jams. Most parts of Sainikpuri are drone free zones which is so good at keeping your privacy. Basic requirements like schools and hospitals are multiple number. Making it best place for kids and elderly. Looking out for a flat or own house in Sainikpuri is a very decent option.