Vipasa -The Villa Village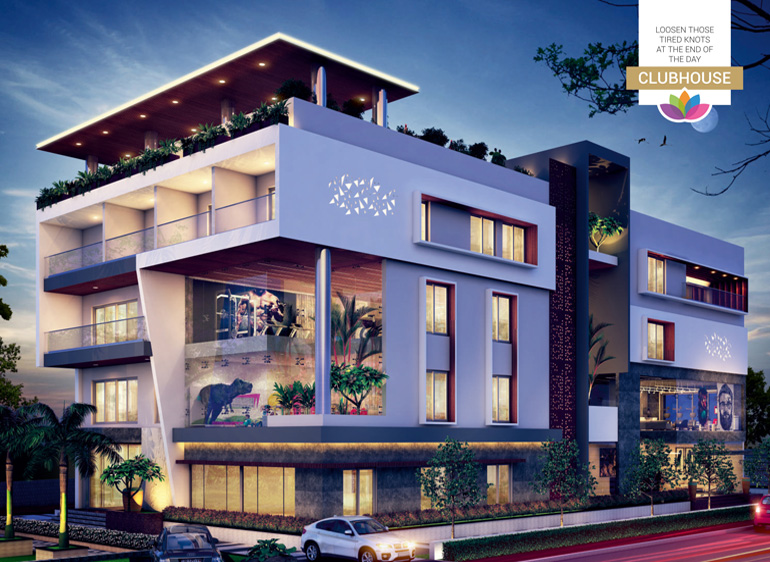 Wanna have own private place? Wanna built luxury and commodious villa in it? Wanna have world-class facilities in a peaceful place? You're here on your lucky day. This prestigious design of ours satisfies every need of your taste. Staying with 150 other families of similar ideology helps you grow up and think out of four walls and roof. It's time to move away from the life of unrestricted doors, safety frills and concrete crossbeams. It's time to welcome a new age of living.
Imagine being 20 minutes down from city in the midst of F1 and R1 zones( End of domestic zone and launch of farming zone). It's just a gift to people. Such is the brilliance of this place. It's strong, it's creative, It can match to any requirement. These G 1 duplex villas have a character. It's build with red brick even during times like these. Which makes Vipasa alone in top tier projects at Mokila. Spread out in 15 acres at Shankarpally, Mokila. NDR's Vipasa is the best in market. The moment you get into Vipasa, you sense the essence of contemporary urban living.
A dear one of mine posted this on his social media, " We abide in luxurious apartments, we think that we achieved so much and we're so rich being in the developed cities. But, we're the poorest because we're so far down from nature. We're unable to just dip our feet in the flowing waters of a river or sea or feel the winds that blow over a mountain range. I live in a box, suspended in air on the 18th bottom cut off from Mother Earth and any source of fresh water.
Is going away from our roots truly a progress or achievement? I might be wrong and this is how we were meant to evolve as a race or we all truly need to re think the importance of nature in our life. "
He raised many important questions which made me think the whole point of Vipasa is done for something, and it makes us feel proud, we did a favour to the society. Today, Vipasa ensures that these need not remain dreams. You can find the perfect home for your family from various options available. Check out " http//ndrdevelopers.com/ " and make a wise choice moment. Produce a home that will help you adore with your near and dear ones under one ceiling.